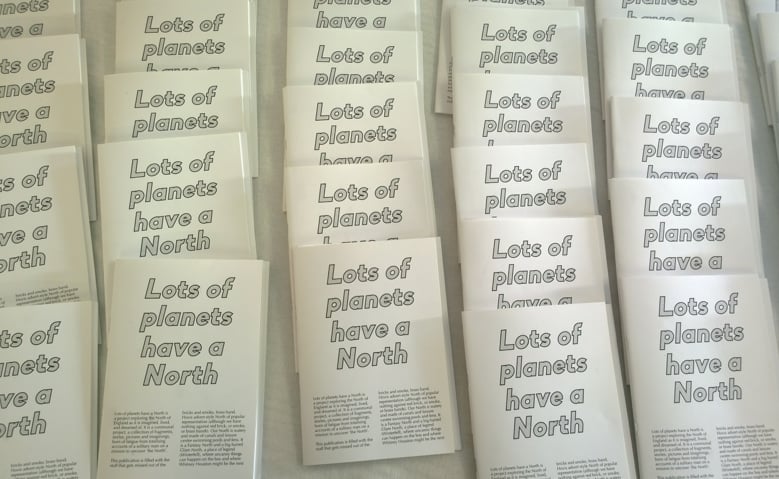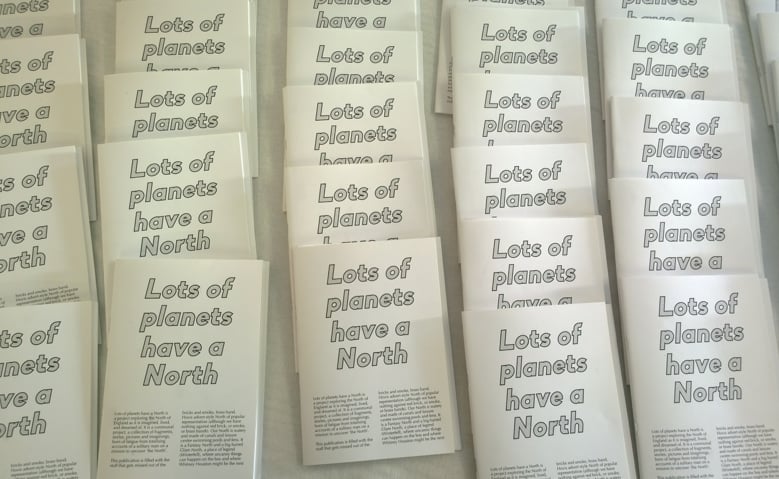 Lots of Planets have a North poster bundle
£7.00 / On Sale
The publication Lots of Planets Have a North is the first result of a project exploring the North of England as it is imagined, lived and dreamed of, in words and pictures.
Frustrated by totalising accounts of a solitary man on a mission to uncover 'the North' artist, Claire Biddles and sociologist, Emma Jackson set out to produce a more collective and fragmented North. The resulting publication designed by Kate Dunstone is a collection of responses, in the form of a beautiful B&W A5 risographed 'zine with full colour glossy insert. This special bundle comes with a publication and an A3 risographed poster, featuring the big and bold Lots of Planets type on one side, with a sample from the publication on the other.
Contributions to the publication include poetry, embroidery, essays, photography, stories and drawings from Emma Cardwell, Casey Orr, Claire Quigley, Steve Williams, Reena Makwana, Judi Sutherland, Andy Martin, Tessa Norton, Thomas Forth, Sarah Hesketh, Lesley Quale, Kate Fox, A. W. Wilde, Emma Jackson, Claire Biddles and Kate Dunstone.
Excerpts and more information here: http://lotsofplanets.tumblr.com/